Overview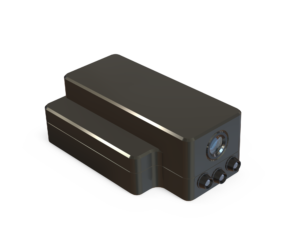 Crystalspace Vacuum Chamber Camera (VCC) is designed for monitoring vacuum chamber processes from the inside. The fully immersible VCC is based on the nanosatellite camera systems and thus inherits space rigidness. The VCC is developed in cooperation with ESA.
The VCC combines best of the space technology and modern day easy to use industrial applications requirements.
Features
Fully immersible, meant for usage inside of the vacuum chamber

 

Ultra-high vacuum (UHV) ready
Working distance: 100mm to inf.
Interfaces: 

 

USB 2.0 HS (UVC & USB CDC)

 

Gigabit Ethernet (Coming soon)

 
Operational temperature range (-40 … 80 °C)

 

Extended temperature range on request

 
Camera control software

 

System is based on the CrystalSpace flight-proven space camera 

 

Dimensions: 34 x 64 x 90 mm
Head dissipative mechanical connector
Illumination unit
Available sensors & data rates
5MP at 15 fps
Colored or monochrome (visual spectrum)
Controllable resolution and data rate
12MP (Coming soon)
Custom sensors on request
Lenses
Fixed-focus lens
Multiple FoV options from 20-135 degrees
Other options available on request
To get more information please contact us info@crystalspace.eu
Concept
CrystalSpace has taken a step forward in cooperation with ESA BIC Estonia and brought space technology down back to Earth. CrystalSpace has developed miniature portable vacuum chamber camera that is easy to set up and operate. We take away the pain from vacuum chambers operators helping them to monitor processes with an ease as never experienced before!
The new miniature portable vacuum chamber camera designs are based on the successful CrystalSpace CAM1U
Press references:
Startup Digest
Novaator
Tehnopol
Postimees
esabic.ee